Looking for a school…
Open Mornings for prospective parents:
Wednesday, 8th November 9.30am – 11am
Wednesday, 15th November 9.30am – 11am
Wednesday, 29th November 1.30pm – 3pm
Please ring the school office to book a place on: 0113 2930155
If you would like to apply for our school, please click here:
We understand how hard it can be to choose a school, especially when it's your first child. There are so many things to think about and decisions to make. The best advice we can give, is you need to visit and 'feel' the ethos of each school, to see if you think it's right for you and your child.
Here at Highfield our children join us from many different preschool settings from across the city. Our priority for the first half term is always ensuring that all children are settling well into school life, making friends and building strong, positive relationships with our staff. It is also important that you, as parents, feel comfortable, welcomed and included as your child begins their school journey.
Our Reception children are based in their own building, with their own playground and outdoor play provision. In here, a continuation of early years play opportunities, alongside carefully planned and structured learning takes place. You will be amazed at how much progress they can make in a year! Children join the rest of school in the main building for lunch, assemblies and PE sessions and also have many planned opportunities to visit the trim trail, magic garden and running track. In the Summer term careful transition arrangements ensure they are ready to move into Year 1.
We would welcome the opportunity to share our school with you. We offer prospective parents the opportunity to see the school during a 'typical' school day, with 2 planned open days. Within the open day visit you will hear a 'Welcome' by our Headteacher, Mr Feeley, as well as undertaking a guided tour of our wonderful site.
We keenly respond to all enquiries all year round, so please don't hesitate to contact us, and where appropriate we can arrange a personal tour of the school for you.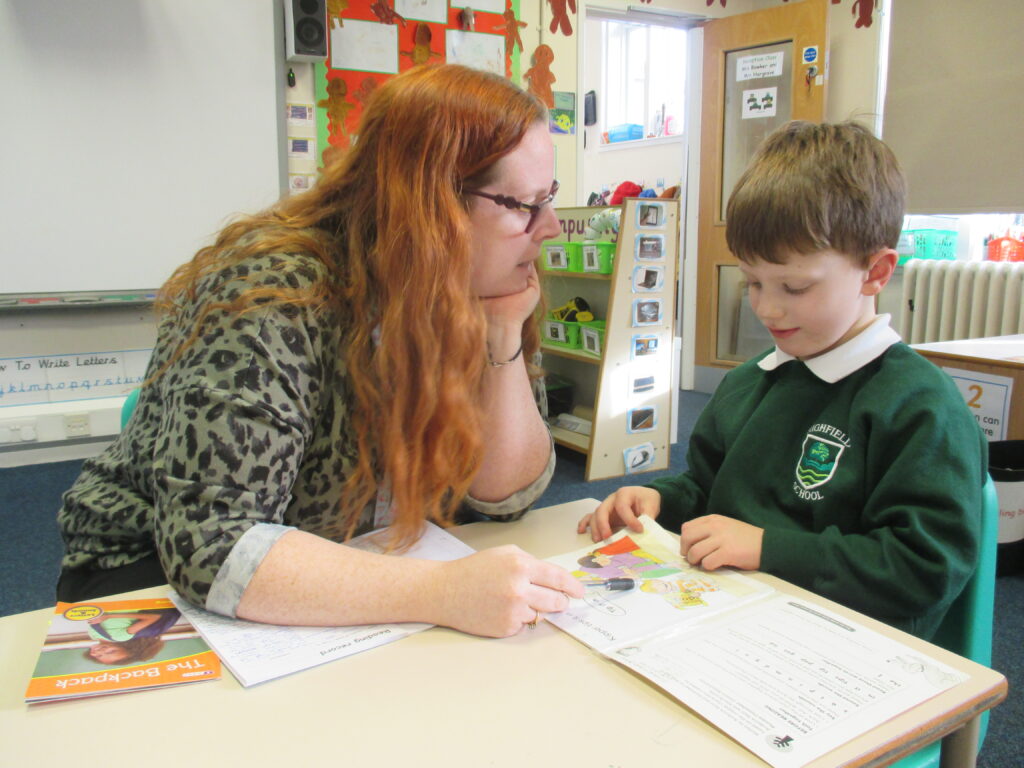 Click here for a quick video that helps to explain the admissions process